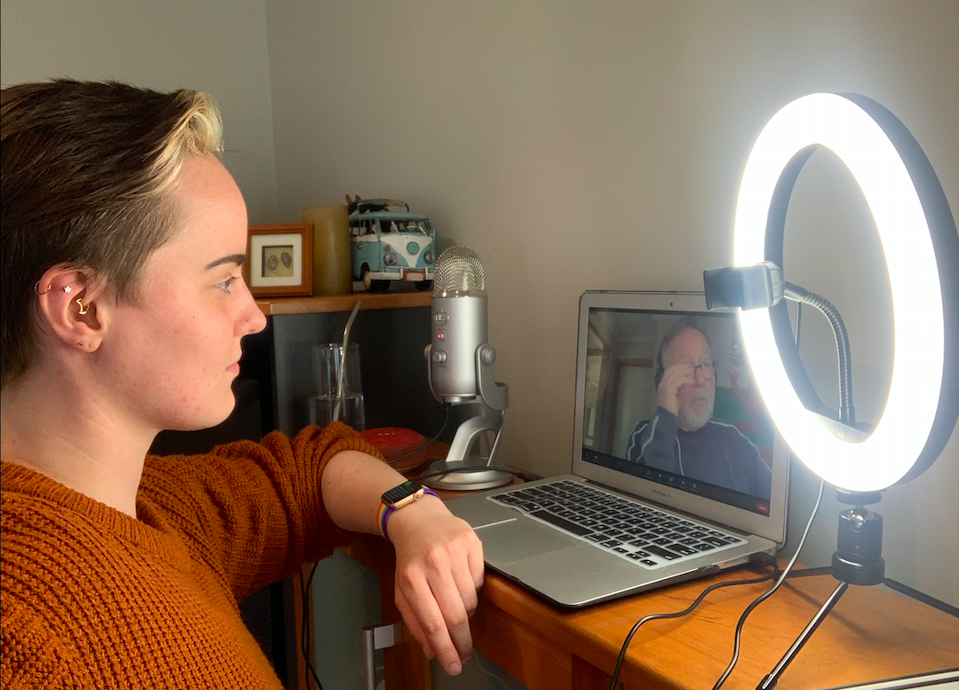 Thankfully, it's not all 'zoom and gloom' when it comes to virtual singing lessons.
The fact of the matter is, as a young artist, regular singing lessons and coachings are vital for vocal development. However, due to the global SARS-Cov2 pandemic, young artists around the world have had to adapt to virtual singing lessons.
For someone who doesn't have wi-fi at home (alas, I live somewhere in the late 20th century), there are added challenges when streaming from mobile data while also trying to play backing tracks; it's all a lot to deal with and can certainly feel very overwhelming for those young artists adapting to online lessons for the first time.
But I've finally got the hang of juggling multiple screens, microphones and lighting and it now has the potential to be very rewarding, not only in terms of my vocal development, but also for my mental health; which, like everyone else during Melbourne's stage four lockdown, has been greatly affected.
Finding motivation to do anything during this time is something I have particularly struggled with. My "day job" (I say this sarcastically as I usually work nights) has been closed down for the last four weeks (because apparently rearranging supermarket shelves is "non-essential" – go figure), so weekly lessons means I once again have something scheduled to work towards and motivates me to do something more than just sit on the couch watching tv or netflix. On top of that, multiple cancelled performances has made it hard to find worth in practice and preparation, especially knowing you're not working towards a performance.
A virtual lesson also lends itself to the possibility of lessons with international artists. You can learn from anyone, anywhere in the world, all from your lounge room. I have definitely made use of this, having numerous coachings with multiple artists who live overseas. Most recently, I had the privilege of working with Australian Soprano Helena Dix, who due to the pandemic and the unfortunate reality of multiple cancelled performances now has an unprecedented amount of time to teach, something she was previously too busy for. A bittersweet opportunity for young artists around the world to work with such a formidable and successful artist.
A typical zoom lesson will start before I even log on to my computer, with last minute translation preparations, warming up, ensuring my backing tracks are readily available, and taking my laptop out to my studio and finally plugging in. Once the zoom has started it's go-go-go, straight into aria work. I usually sing the piece through, and my teacher fine tunes the bits that need work. Because I have recently changed vocal fachs, my lesson will typically end with being assigned a new aria to learn, to both broaden my repertoire and explore my new voice!
As much as I'm sure young artists would all love to get back to face-to-face lessons, a zoom lesson is definitely more beneficial than I initially thought, and is certainly not something to shy away from.
So get zooming people!