It's been almost 2 years since my last blog post, and what a time it has been. I'm sure you're curious as to what I've been up to, so read on to find out!
---
When COVID hit, and lockdowns shut our theatres overnight, like many, I lost year full of exciting opportunities, work I was really looking forward to. Shows I was engaged to sing in with Australian Contemporary Opera Company, BK Opera, Melbourne Opera, and even State Opera South Australia were all gone in the blink of an eye. The financial and emotional consequences of turning the stage lights off, particularly as a young artist on the precipice of many role and company debuts, were draining.
Devastated, I secured a full time job as a retail merchandising manager and worked on the road throughout the pandemic, driving all over the eastern states to fill supermarket shelves and merchandise stores. Often driving around Canberra, Griffith, Wagga Wagga, Dubbo, and even Hay. I saw snow on Mount Buller with not another soul around!
---
I picked up new hobbies, like long distance running, painting, makeup, and writing (a lot), all while studying a communications degree online through the University of South Australia.
But I never stopped singing. Any chance I could was spent practicing and learning new and exciting repertoire, my poor neighbours! I'd often be heard recording videos in the front room of wherever I was living at the time (photo montage below).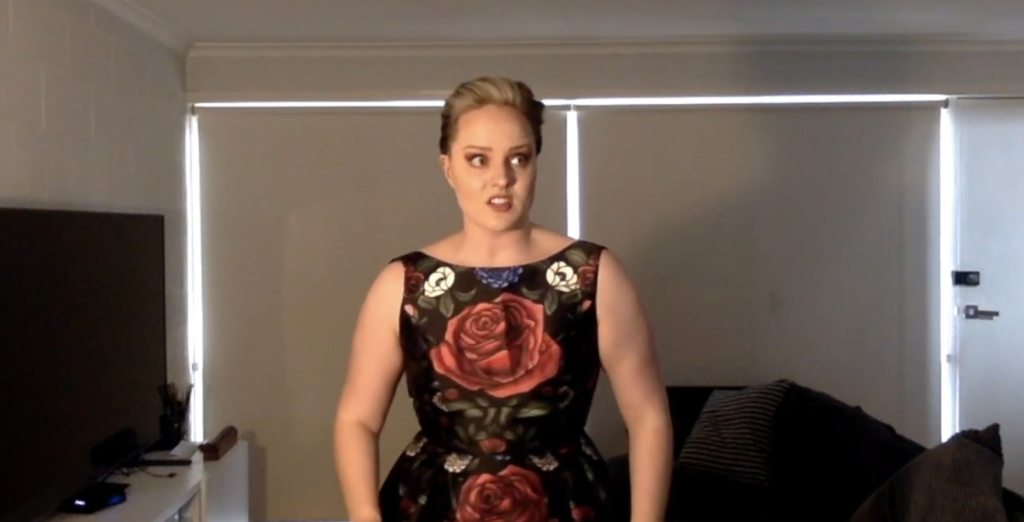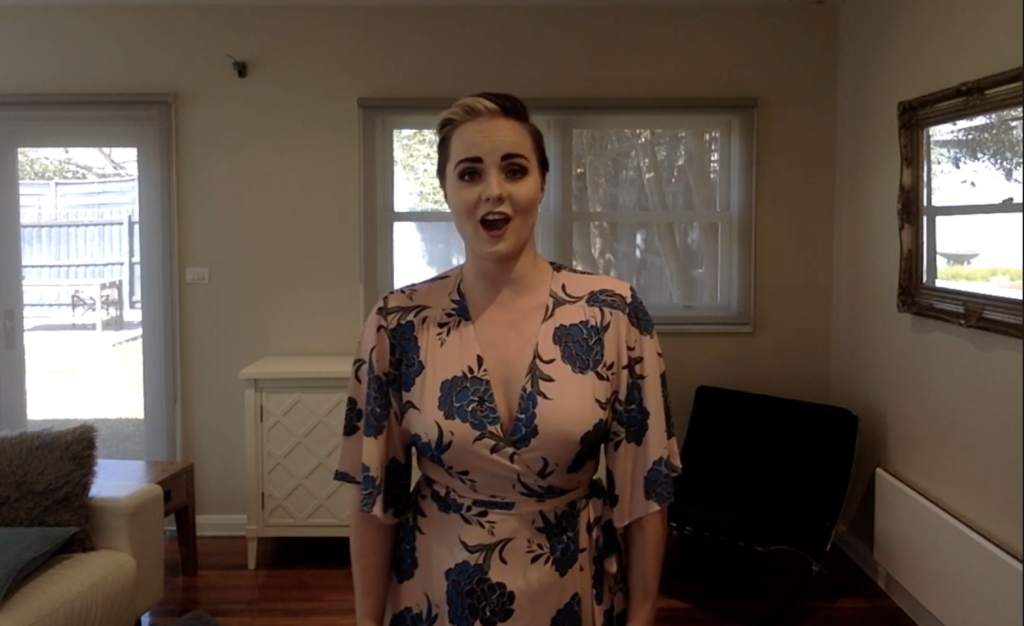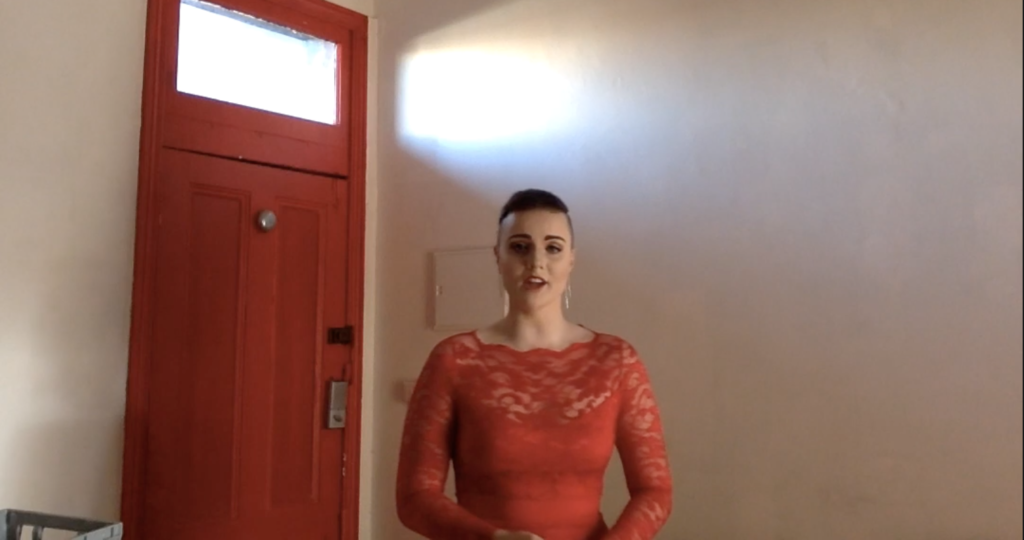 ---
2021 rolled around and opera companies started cautiously scheduling shows again. Amidst all the scheduled shows, many of which would start rehearsals and then get "postponed" thanks to fresh lockdowns and restrictions in Melbourne, the biggest heartbreak came with (what was supposed to be) my soprano debut, Donna Anna debut, and return to South Australian stages this year in June in Elephant in the Room's production of Don Giovanni. Which was, unfortunately, cancelled just one week into production rehearsals due to COVID. Of course, I never blame the companies for making these tough decisions, everyone was heartbroken, but nobody more so than our producer, who was so exited for this season, and absolutely distraught that despite the fact the pandemic was "over" it still forced a theatre to go dark.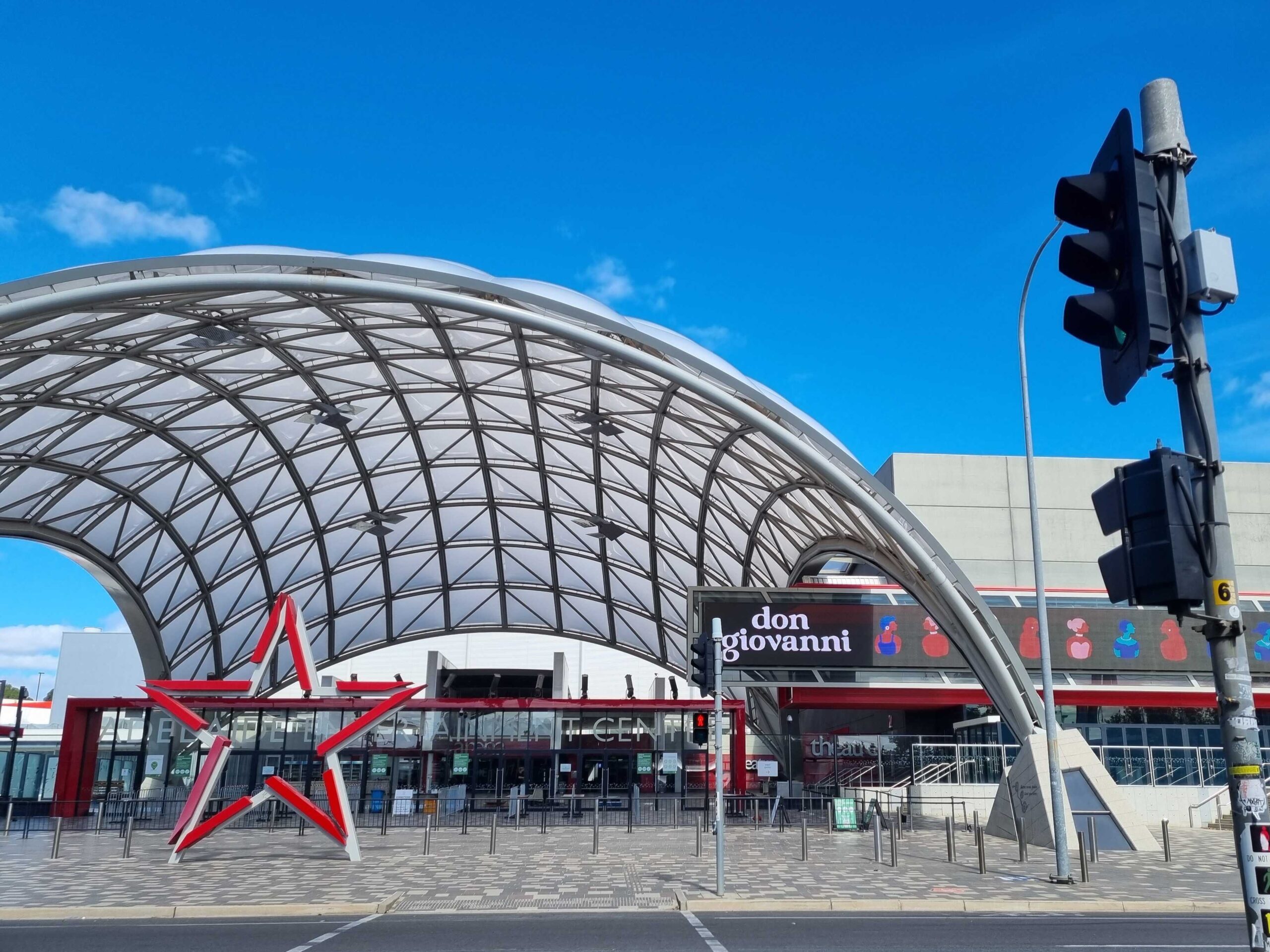 ---
Fast forward just a few months later to now, I think companies are finally feeling more confident to schedule shows without fear of cancellation. However, as I'm leaving Australia indefinitely in just over a month (more on this later), I won't be around to perform any rescheduled operas from the last few years.
I am, however, fortunate enough to be performing the title role in Iphis with Lyric Opera of Melbourne.
With rehearsals for this production in full swing, I look forward to sharing more content with you over the next few weeks (my last in Australia – at least for a while).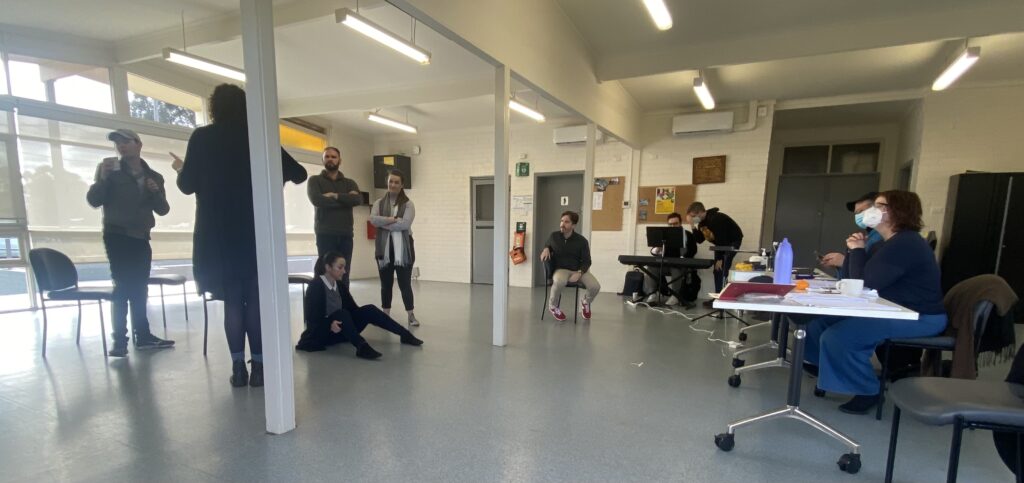 I have always had a fondness for modern opera, particularly Australian work, and in this case, a female composer with whom I had the pleasure of working with when I was just a school student in Elena Kats-Chernin's choral Opera House Debut, A prayer for the 21st century. Written in 2006, I still remember the gorgeous lyrics (taken from John Marsden's children's book of the same name), the most striking of which has been circling my head a lot lately as I prepare to move countries and pursue my operatic career:
May the road be free for the journey, may it lead where it promised it would.

John Marsden – A Prayer for the 21st Century
I'm certain my path will lead where I want it to. I've worked so hard for my operatic career and I feel like it's finally time. I look forward to sharing my journey with you all.
Until then, stay well.
With love in song,
MC x